Due to COVID-19, virus and bacteria removal is now standard with all regular, deep and steam cleaning services. More information available here.
A Dublin Cleaning Services Company You Can Count On!
Green Leaf Services is a premium cleaning service in Dublin, specializing in residential and commercial cleaning for clients in the region. In the time we have working in the industry, we have come to be known as one of the leading cleaning firms capable of delivering consistently high-quality cleaning services no matter the scale or scope of the project. Currently we offer a complete cleaning service package that includes:
Disinfection / Sanitization
Steam Cleaning
Carpet Cleaning
Window Cleaning
Home and Office Cleaning
Over the years we have gathered around us a team of industry experts, each with years of experience, hygiene experts, cleaning technicians and engineers with whose collaboration Green Leaf Services has become the preferred cleaning services in Dublin. We use the latest in cleaning technology and only eco friendly cleaning products that ensure that your homes, offices, cars, upholstery, carpets, and windows are hygienic, clean, and in pristine condition. Formed with the inspiration to generate value for all stakeholders in our service provision chain, we continuously work to become better service providers each time we complete a project.
For all cleaning jobs, we conduct thorough inspections and assessments to devise an affordable service package for our clients. With a focus on your convenience and ease, our teams are on call 7 days a week, even the holidays to cater to all your cleaning needs in Dublin.
To minimize any risks for our clients, each member of our team is insured and goes through a strict background check as well. When you sign up with Green Leaf Services, you should rest assured knowing that only the best and most reliable cleaning services is at your disposal. Whether you want us coming in for commercial cleaning or residential cleaning needs, our teams can work unsupervised while maintaining minimal disruption in your day-to-day activities.
If you need professional cleaning services in Dublin and the surrounding areas, get in touch with Green Leaf Services today. Our teams will get back to you with an instant quote or with an answer to any of your queries. You can call us at (087) 396-4208 or fill out our instant quote or contact form.
Address: 118 Castlecurragh Park, Dublin 15. Latitude:53.4006079, Longitude: -6.3902681, Email:info@greenleafservices.ie Feedback:feedback@greenleafservices.ie Tel: 0873964208
Commercial Cleaning Services
Small office, high-rise buildings, or office complexes, the Green Leaf Services team is fully equipped to manage all cleaning projects. Depending on which service package you're looking for, our teams will come in at a time of your choosing to get the job done and leave your offices looking pristine.
One of the most important jobs as an office administrator or building administrator is to ensure the safety and well-being of your occupants. Hygiene considerations rarely come to mind when we speak of safety, however, in recent years we're coming to realize that tidiness, cleanliness, and hygiene are significant contributors to workplace satisfaction and employee productivity.
As your commercial cleaning service in Dublin, Green Leaf Services becomes an integral part of your office management staff to ensure that all of your employees and visitors are safe from any kind of hygiene risks. Our commercial cleaning services include:
Disinfecting and Sanitizing the entire office premises
Taking out the garbage
Window cleaning
Cleaning upholstery
Cleaning out restrooms
Wiping down surfaces
This is a complete commercial cleaning solution that we offer our clients as part of our routine cleaning package. Our teams come in, once your office buildings have been emptied, and get to work to make the place ready for a new day. We do this 7 days a week, keeping your office spaces healthy and safe for anyone comes around to visit or work.
Green Leaf Services is recognized in the community as a cleaning service provider that delivers a consistently excellent service experience every time. Given our resources, expertise, and experience in the cleaning industry; we are easily one of your best options for commercial cleaning services in Dublin. With our commitment to high-quality services, your convenience, affordability, and cleaning needs; Green Leaf Services is your place to get the complete cleaning solution.
If you're looking for a reliable commercial cleaning service, that consistently delivers without fail, get in touch with us today. Our teams are always on standby to respond to customer queries and concerns. You can call us at (087) 396-4208 or fill out or instant quote or contact form.
Subscribe to our mailing list
for special offers and for information about green cleaning!
Deep cleaning
No matter whether you are planning a party or looking to impress your in laws, a scheduled deep cleaning by us will just make your home ready for a new born baby. We can transform your house into a clean paradise.
Spring cleaning
Flowers boom, birds chirp and kids start sneezing. Its' spring, the season of new life and beginning. This season brings along allergies as well. Don't worry they can be sorted out rapidly. It is the perfect time for spring cleaning and to celebrate the new season by sorting through your belongings and tossing things that you are no longer using. Undertake a deep clean on your house so that you readily welcome summer without any clutter.
Dust, grime and dust builds up during the winter and this indicates that you need to dedicate a ton of time getting your household in order, time better spent differently. Do not commit yourself to hours of cleaning, instead hand over all the mess to you and we handle it better.
Move in and move out cleaning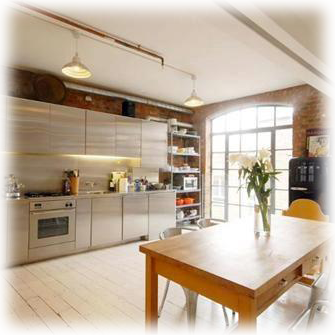 Moving is definitely a big job. Many people in fact feel that moving is one of the most exhausting and stressful experiences. Changing the address, getting things in order, changing social systems, going through career adjustments, scheduling transportation and moving services present a massive amount of work. This is where our experts help unburden your cleaning woes. We remove the liability of pre and post move cleaning from your to do list. Our cleaning crew makes sure that the new home/office or the one you are leaving looks sparkling or spotless with our cleaning services.
Eco Friendly Green Cleaning in Dublin
If your focus is on cleaning your house or office for allergen reduction and if you prefer green cleaning techniques? We are here to combine all your wishes and give you an enthralling cleaning experience. Call us for the best cleaning services. We take care of all your cleaning woes in a personalized manner. Our trustworthy, responsible professionals come at affordable prices and save you a great deal of time so that you sit back and enjoy healthy homes. We are proud to present professionals who are fully insured and use only eco-friendly products for all kinds of cleaning needs.
Toxic free and eco friendly cleaning agency for home and office cleaning services in Dublin. 100% satisfaction guarantee! Probably the best cleaners in Dublin. Our expert cleaning services carry a 100% satisfaction guarantee, one of the fastest growing cleaning companies in Dublin. If you are looking for a cleaning company then we can offer reliable quality cleaners in Dublin.
Whether you are looking for contract cleaners or domestic cleaning staff then come to the professional cleaners who offer eco friendly cleaning service and cleaners for your home or office.
Green Leaf Services, Blanchardstown, Dublin Tel: 0873964208.